2 April
WORLD AUTISM AWARENESS DAY 2018 (WAAD 2018) – RADIO NIGERIA LIVE AUTISM INTERVIEW
AUTISM IS TREATABLE…..EARLY INTERVENTION IS KEY.
GRATEFUL YOU JOIN US CREATE AUTISM AWARENESS TO ENSURE EVERY IMPACTED OR POTENTIALLY IMPACTED CHILD IS IDENTIFIED AND OFFERED ADEQUATE INTERVENTION TO ENSURE HE OR SHE REACHES THEIR FULL POTENTIAL.
Attached are pictures of Dr. Doris Izuwah Clinical Director OLG Health Foundation and Autism Center live on Radio Nigeria 7am network news this morning discussing Autism Awareness and Challenges.
– Chidi Izuwah Chairman BOT OLG Health Foundation and Autism Centre – Abuja Port Harcourt and Owerri
April 7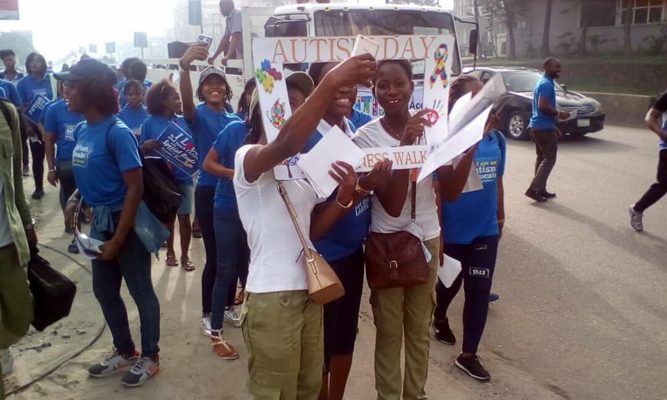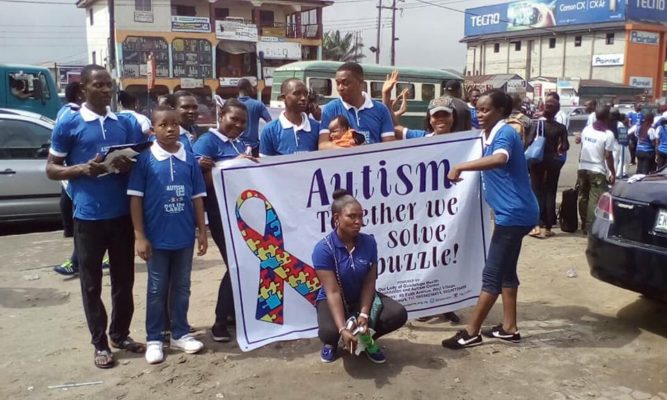 It was amazing today ,7th April 2018 as OLG AUTISM CENTRE, PORT HARCOURT joined Pleasant Place Therapy Centre in creating awareness and paving the way for individuals living with Autism. May God bless you all for the labour of love you have shown towards these children.
April 8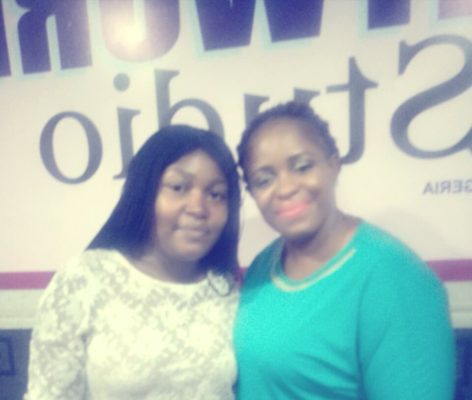 Thanks so much to Mr Salem Akinde Rock of Radio Nigeria for having us – Dr Izuwah and Dr Isiegwu on the 4Th of April, 2018 on the live interactive 1 hr network show called Issues of the moment. You guys have really helped in creating awareness. Remain blessed Radio Nigeria for uniting us!